No more tears? Govt re-imposes minimum export price on onions to check prices
June 17, 2014 18:07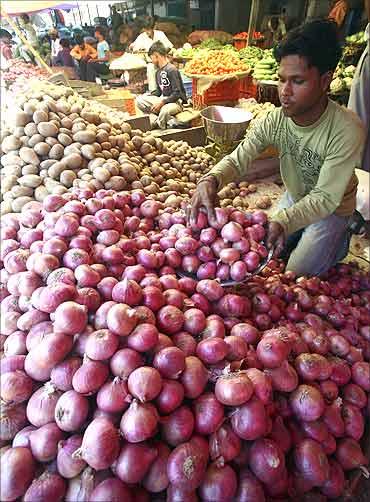 Concerned over rising onion rates, the government on Tuesday imposed a minimum export price (MEP) of USD 300 per tonne on onions to curb overseas sales and check retail prices.

Onion prices have risen to about Rs 25-30 per kg in Delhi from Rs 15-20 per kg a fortnight ago.

The MEP, which is the rate below which no exports are allowed, has been re-introduced barely three months after the previous government in March had abolished it.

Export of all onion varieties will be subject to MEP of USD 300 per tonne, commerce ministry said in a notification.

Also, the deadlock over the dispute between the onion wholesale traders and labourers, who have been demanding that their remuneration be hiked, has ended.

« Back to LIVE
TOP STORIES