LIVE! Assam, Karnataka, West Bengal, UP governors quit
June 17, 2014 14:52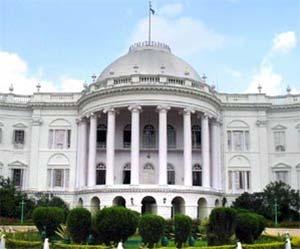 Assam and Karnataka governors have quit as well, taking the head count to four. Karnataka governor Hansraj Bharadwaj and Assam governor Janaki Ballan Patnaik were to meet President Pranab Mukhejree today for advise. All Congress governors have been asked to quit and those who do not will be transferred. A few hours ago, UP governor BL Joshi and West Bengal governor ML Narayanan resigned.

The government also wants the governors of Kerala, Punjab and Madhya Pradesh to resign.

Pic: That's the Raj Bhawan or the governor's residence in Kolkata. West Bengal governor MK Narayan resigned this afternoon. The historic residence was built in 1803.

« Back to LIVE
TOP STORIES