A year later, no lessons learnt
June 17, 2014 11:59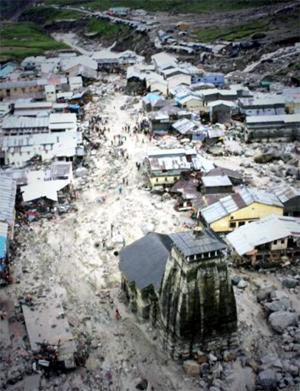 Santosh Naudiyal stood on the verandah of a building in Rudraprayag last December while he narrated his story. On October 1, 1994, the night of the Rampur Tiraha massacre, Santosh and his friends boarded a bus to New Delhi to participate in a dharna to demand for a separate State of Uttarakhand.
"We fought for it and today we have it,' he told me, pointing towards the Rudraprayag collectorate that stood shakily on sinking ground. The June 16-17 deluge last year -- one of the worst calamities the State has witnessed '" resulted in flash floods and landslides.
The situation was exacerbated by a defunct disaster management system, the result of the apathy of consecutive governments that have ruled the State. This was not the Uttarakhand that Santosh and his friends had desired.
Read more
« Back to LIVE
TOP STORIES