One year on, remembering B Raman
June 16, 2014 17:18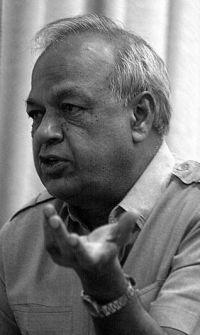 How quickly time flies! It's so hard to believe that it's one year since Bahutkumbi Raman, one of the founders of the Research and Analysis Wing, India's external intelligence agency, and one of India's foremost security experts, passed away in Chennai.
B Raman was also a regular contributor to Rediff.com, and we miss him sorely.
Some of his memorable articles are:
You can read more of his columns
here
.
« Back to LIVE
TOP STORIES