Sibal, Tharoor, Pilot and 13 former UPA ministers served eviction notices
July 30, 2014 15:22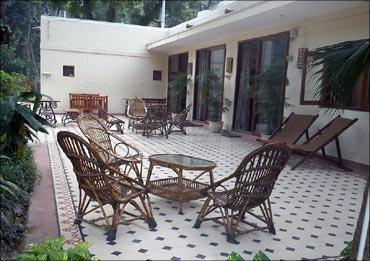 The union government has served eviction notices to former UPA ministers -- Shashi Tharoor, Kapil Sibal, Farooq Abdullah and Sachin Pilot.

Sixteen former ministers of the UPA government have got eviction notices for Government bungalows, Minister of Urban Development M. Venkaiah Naidu told the Lak Sabha in a written reply today.

These ministers have been staying unauthorised in Government bungalows for over a month now, reports The Hindu.

Naidu informed the House that these ministers owe damage charges of around Rs 21 lakh for one month of unauthorised stay till July 26, 2014.

Damage charges ranged from 53,250 per month in case of Type V accommodation of Lalchand Kataria to 2,43,678 for Type III accommodation of Jaipal Reddy.

Kapil Sibal, Ajit Singh, Farooq Abdullah, Beni Prasad Verma, Pallam Raju, Girija Vyas, Krishna Tirath, S.K. Jena, Sachin Pilot, Jitendra Singh, Pradip Jain Aditya, Porika Balram Naik, Killi Kriparani and Manikrao Hodya Gavit are among other former ministers who are in unauthorised possession of such bungalows.
« Back to LIVE
TOP STORIES