SC refuses to extend Italian marines' stay in Italy
December 16, 2014 11:57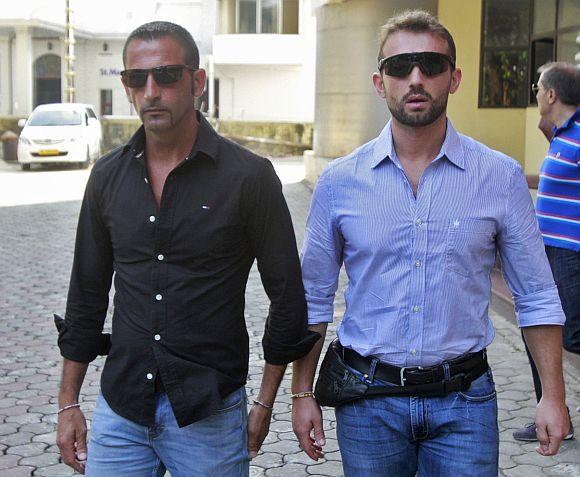 The Supreme Court has rejected a plea by Italian marine, accused of two shooting Kerala fishermen, to extend his stay in Italy.

The apex court has asked Italian marine Massimiliano Latorre to return to India by January 16, 2015. Latorre had approached the SC seeking an extension of two months time to stay back in Italy to undergo a heart surgery.

The Supreme Court has also turned down the plea of the other marine who is in India and wanted to visit Italy for Christmas.

"This does not happen anywhere in the world," the SC said, turning down the pleas by the marines.

Marine Salvatore Girone had sought SC's nod to go to Italy for celebrating Christmas.

Under international pressure, India had dropped a plan to prosecute the marines under a tough new anti-piracy law. Italy says the incident occurred in international waters and that jurisdiction over the marines should lie with Rome.

In April 2012, Rome had paid $190,000 to each of the victims' families as compensation. In return, the families had dropped their cases against the marines, but the state's case still continues.

« Back to LIVE
TOP STORIES