Indian-American Vivek Murthy becomes youngest Surgeon General
December 16, 2014 08:24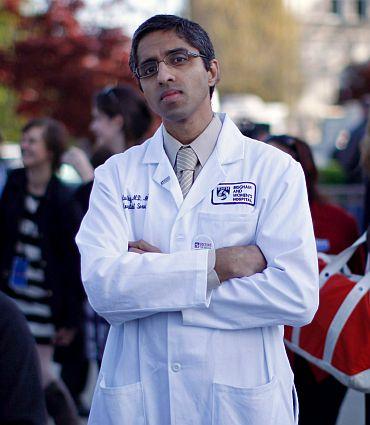 Thirty-seven-year-old Indian-American physician Vivek Hallegere Murthy has been confirmed as the 19th Surgeon General of America by United States Senate.

He is the youngest person and the first person of Indian-origin to hold the post. The upper house of US Congress confirmed Murthy's nomination by 51 votes to 43 more than year after President Barack Obama had nominated him to this top administration post on public health issues in November 2013, which saw a strong opposition from the powerful pro-gun lobby National Rifle Association.

The final voting came yesterday soon after the Senate invoked cloture -- a procedural hurdle -- by same numbers (51 to 43 votes) Pitching strongly for Murthy's confirmation, Senator Dick Durbin praised Murthy for his dedication to fighting obesity, tobacco related diseases and other chronic diseases that account for seven out of the top 10 causes for death in America and make up for 84 per cent of America's health care costs.
« Back to LIVE
TOP STORIES