2 Indians held hostage in Sydney cafe are safe, says govt
December 16, 2014 09:23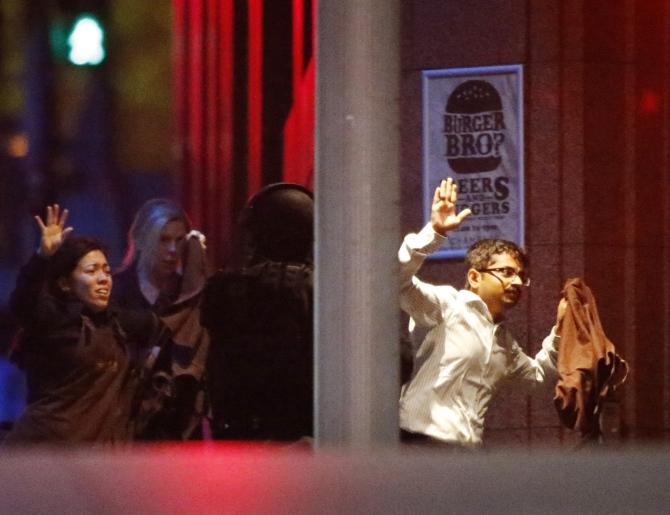 Two Indians who were among an unknown number of people held hostage for over 16 hours by an armed man in a Sydney cafe, are safe, the Ministry of External Affairs has said.

Vishwakant Ankit Reddy and Pushpendu Ghosh were among the hostages involved when Monis began his siege. However, Reddy, an Infosys employee in his mid-30s, and Ghosh, whose details were not known, escaped safely.

Reddy has been working in Australia for the past seven years and is a native of Guntur in Andhra Pradesh. Both are undergoing medical check-ups, External Affairs Minister Sushma Swaraj said in New Delhi.

Image: Infosys employee Viswakanth Akireddy coming out of the Lindt cafe in Sydney.


« Back to LIVE
TOP STORIES