108 killed of which 104 are children, one terrorist may have escaped
December 16, 2014 15:44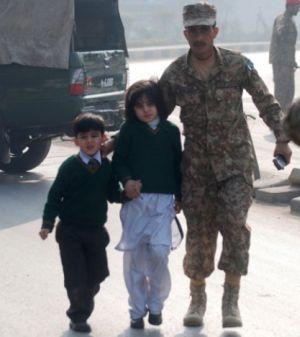 Security sources say that some of the terrorists have managed to escape from the site after cutting barbed wires around the school premises. Four gunmen are dead, one escaped, one is believed to be still holed up in the school.

So far, 108 people have died in the massacre, of whom 104 are children.

Intelligence reports had warned of a terror attack on December 16.

« Back to LIVE
TOP STORIES