Reader Naresh Kumar sent us this picture.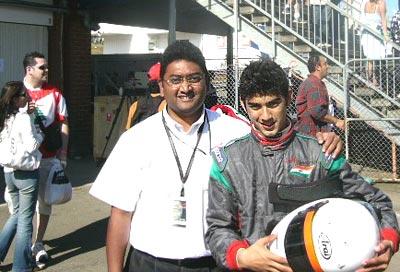 'My name is Naresh Kumar and I work for a Chennai-based company. We do software projects for sports clients like FIFA, US Soccer football and A1GP Motor Car racing. I spotted Arman Ibrahim, the youngest driver at the A1GP in Sydney, Australia during one of the races in the 2005-2006 inaugural season,' writes Naresh.
Thank you, Naresh, for sharing this picture!
If you encounter your favourite cricket/sports personalities, send us the photograph or video on sportsdesk@rediff.co.in We will feature the best images right here on Rediff Sports or Rediff Cricket.
- Please check more Reader photographs
Now you can keep track of the celebrity pictures through our RSS feeds