Reader Praful Raj sent us this picture.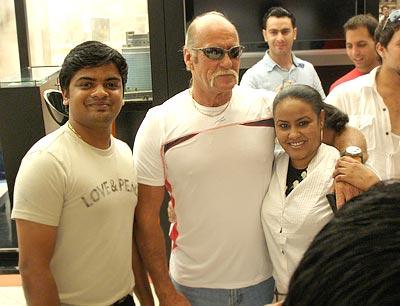 'This is Praful Raj P from Cochin. I'm working in Chennai. I had been to Dubai for summer holidays. I met the wrestling legend Hulk Hogan at Abu Dhabi Marina Mall. I was really excited to see him. He was lookin stud and solid,' writes Praful.
Thank you, Praful, for sharing this picture!
If you encounter your favourite cricket/sports personalities, send us the photograph or video on sportsdesk@rediff.co.in We will feature the best images right here on Rediff Sports or Rediff Cricket.