What are the two terrorists doing in Mumbai?
Last updated on: September 11, 2010 12:21 IST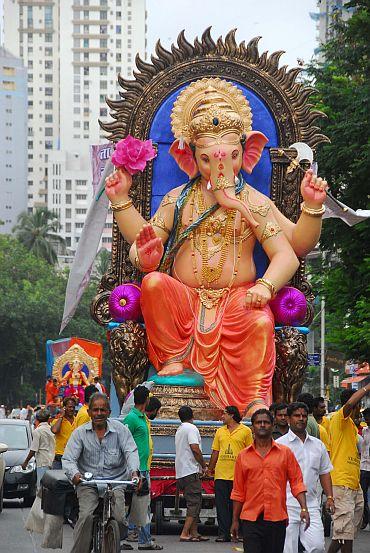 The Mumbai police have launched a massive manhunt for two suspected terrorists who have slipped into the city recently. According to reports by intelligence agencies, they have been sent to the city to carry out disruptive activities and reactivate the dying terror modules in the city.
Intelligence Bureau sources that one of the suspected terrorist is from Pakistan and the other is from Bangladesh, and they report to the leaders of the Lashkar-e-Tayiba- Harkat-ul-Jihad-al-Islami combine. Till date, the IB has received nearly 130 alerts about terrorists planning to strike Mumbai during Ganeshotsav.
Reportage: Vicky Nanjappa
The duo wanted to trigger communal clashes
Last updated on: September 11, 2010 12:21 IST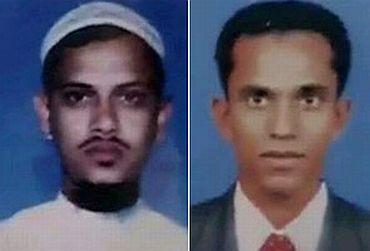 According to sources, the two men -- Kalimuddin Khan alias Rameshwar Pundit and Hafiz Sareef -- wanted to disrupt the festivities by setting off car bombs.  The location of the terror strike could be any crowded place of worship, say IB sources
These terror groups are also making desperate attempts to trigger communal clashes, as it is easier for them to set up modules and recruit cadres in the backdrop of such violence. They are also counting on the unrest that may follow the final verdict in the Ayodhya case.
How the terror strike was planned
Last updated on: September 11, 2010 12:21 IST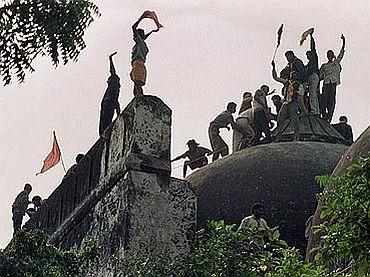 The LeT and the HuJi are likely to send more cadres to reactivate their cells and recruit cadres. Sources say that the operation was first planned with the help of local operatives, but the plan was later changed and two foreign operatives were sent in.
The IB alert was first sent to the home ministry and it indicates that these two men had entered the city three to four days ago. This indicates that the operation had been planned for some time and the duo was probably in touch with local modules.
Foreign operatives sent to activate modules
Last updated on: September 11, 2010 12:21 IST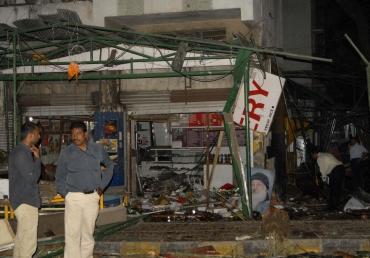 According to the IB, terror groups are reviving their network in Uttar Pradesh and Maharashtra. Dozens of terror modules, especially in Maharashtra, had been disbanded earlier. The terror module operating in Pune was shut down in the wake of the police crackdown after the German bakery blast.
IB sources point out that this is the module followed by terror outfits when they are planning to carry out a major terror attack. Foreign operatives are usually sent to activate modules since they convey the message directly and provide the finances.