Images: Trapped in the Carlton Towers
Last updated on: February 23, 2010 19:52 IST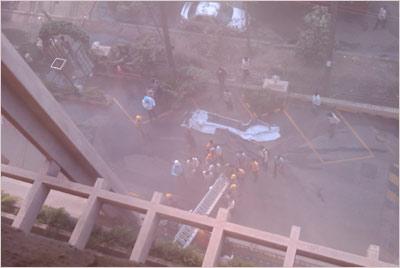 Kiran Jonnalagadda was trapped in the Carlton Towers in Bengaluru which caught fire on Tuesday. Many office-goers were trapped for hours in the building and reports said 9 people were killed mostly from jumping out of the seven-storey building in panic.
This is what he posted on the social networking site twitter.com
Fire at Carlton Towers. Waiting to be rescued.

Don't call me folks, you can't help. Will keep posting.

Our rescue ladder. It'll only reach the fourth floor. We're on the fifth.
Seriously, people, there's no need to panic. Bad for you.
Heard it's not a fire, just an electric short-circuit. Only smoke (itself quite dangerous).
Massive crowd outside. This must have choked traffic for kilometres around.
These are pictures shot by him as he waited to be rescued.
Trapped in the Carlton Towers
Last updated on: February 23, 2010 19:52 IST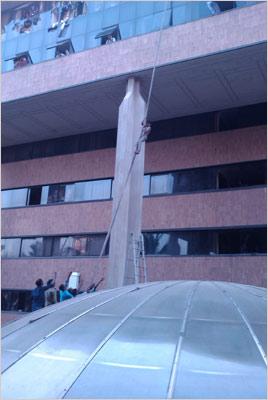 Trapped in the Carlton Towers
Last updated on: February 23, 2010 19:52 IST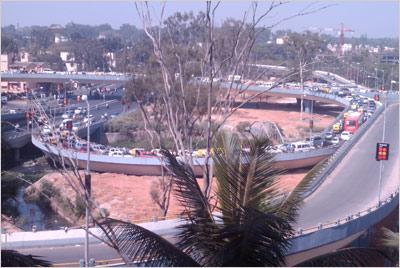 Trapped in the Carlton Towers
Last updated on: February 23, 2010 19:52 IST