Why mosquitos like to bite humans
Last updated on: October 27, 2009 14:42 IST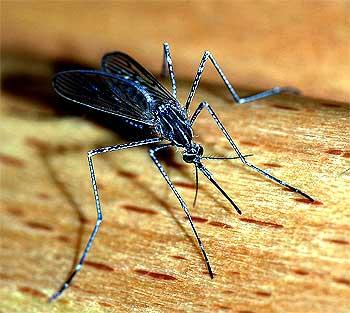 Starting today, rediff.com presents a new feature that brings you the latest in science, medicine, technology and oddities from around the world. Click on subsequent slides for more...
Scientists at the University of California, Davis, have discovered why mosquitoes like to feast on the blood of humans.
They have identified a dominant odour naturally produced in humans and birds that attract the blood-feeding Culex mosquitoes, which transmits West Nile virus and other life-threatening diseases.
The groundbreaking research explains why mosquitoes shifted hosts from birds to humans and paves the way for key developments in mosquito and disease control.
Entomology professor Walter Leal and postdoctoral researcher Zain Syed, of the UC Davis Department of Entomology, found that nonanal (pronounced "no-nan-al") found in human blood is the powerful semiochemical that triggers the mosquitoes' keen sense of smell, directing them toward a blood meal. A semiochemical is a chemical substance or mixture that carries a message.
"Nonanal is how they find us. The antennae of the Culex quinquefasciatus are highly developed to detect even extremely low concentrations of nonanal," Leal said.
Alcoholism is not in your genes
Last updated on: October 27, 2009 14:42 IST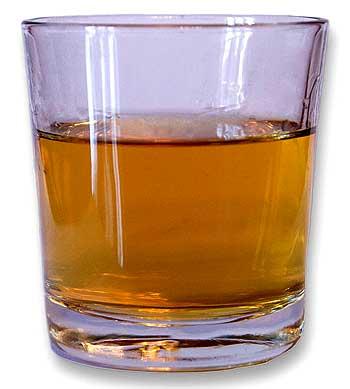 Genetic make up may predispose a person to indulge in booze more but may not raise one's genetic risk for alcoholism, says a new study.
Published in the open access journal, BMC Biology, the study pinpoints genetic pathways and genes associated with levels of alcohol consumption but not with alcohol dependence in rats and humans.
Led by Boris Tabakoff, Laura Saba and Paula Hoffman from the University of Colorado, Denver, USA, the research team used rats to identify the genetic pathways affecting alcohol drinking behaviour.
They found that the rats' drinking behaviour was linked to the pleasure and reward pathways in the brain and also linked to some of the same genetic systems that control satiety and appetite for food.
Next, they directly compared genes involved in these alcohol-associated pathways in rats with the human versions of these genes in two male study groups from Montreal and Sydney to identify common genetic factors linked to alcohol use across species.
A novel result of these studies was that genes identified as contributors to drinking behaviour in the tested populations were not the same as genes found to predispose to alcohol dependence.
Fitness levels drop sharply after 45
Last updated on: October 27, 2009 14:42 IST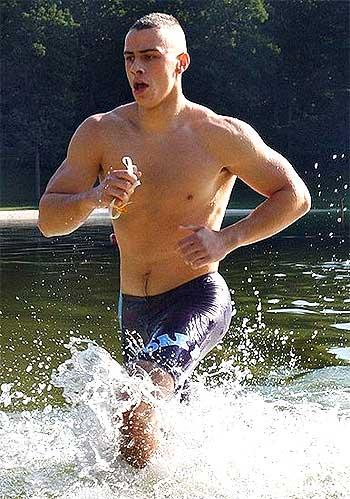 Fitness level declines with age and begins to drop particularly sharply after age 45, says a new study.
Published in the latest issue of the Archives of Internal Medicine, one of the JAMA/Archives journals, the study claimed that maintaining a healthy body mass index (BMI), not smoking and being physically active are associated with higher fitness levels throughout adult life.
To reach the conclusion, Andrew S Jackson, PED, of the University of Houston, and colleagues studied 3,429 women and 16,889 men age 20 to 96 who participated in the Aerobics Center Longitudinal Study between 1974 and 2006.
During the study, participants completed between two and 33 health examinations that included counselling about diet, exercise and other lifestyle factors along with a treadmill exercise to assess fitness.
Statistical models showed that while fitness levels declined continuously over time, the decrease was not linear or steady -- cardiorespiratory fitness declined more rapidly after age 45. The decline for men was greater than that for women.
How infants pick up their paces
Last updated on: October 27, 2009 14:42 IST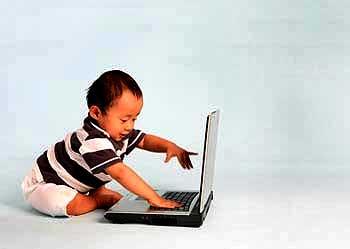 A new American study has pointed out the chemical changes in the brain that transform the learning process of infants.
Psychologist Gordon A Barr of The Children's Hospital of Philadelphia and neuroscientist Regina M Sullivan of the Nathan Kline Institute and New York University Langone Medical Centre studied the mother-child behaviour in rats to draw parallels in humans.
The scientists say their findings can also be applied to infant behaviour in dogs, rats and people.
Barr said: "For humans, the findings may shed light on the pathologically strong attachment that children are known to have, even for abusive caretakers."
The conclusions of the study also suggest that scientists may detect neural mechanisms due to which other transitions such as a baby's switch from breastfeeding to eating solid food occurs, he added.
Turning vegetarian to save the planet
Last updated on: October 27, 2009 14:42 IST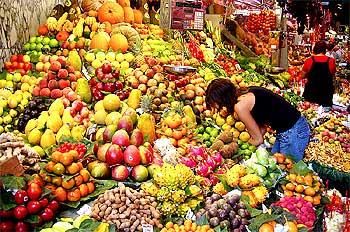 Lord Stern of Brentford, a senior authority on climate change, has said that people may have to go vegetarian to save the planet.
According to a report in the Guardian, Lord Stern, former adviser to the British government on the economics of climate change, said that people would have to consider turning vegetarian to help reduce global carbon emissions.
"Meat is a wasteful use of water and creates a lot of greenhouse gases. It puts enormous pressure on the world's resources. A vegetarian diet is better," Stern said.
Farmed ruminant animals, including cattle and sheep, are thought to be responsible for up to a quarter of "man-made" methane emissions worldwide.
Stern, whose 2006 Stern Review warned that countries needed to spend 1 percent of their GDP to stop greenhouse gases rising to dangerous levels, said that a successful deal at the climate change conference in Copenhagen in December would massively increase the cost of producing meat.
'Friendly' exercise
Last updated on: October 27, 2009 14:42 IST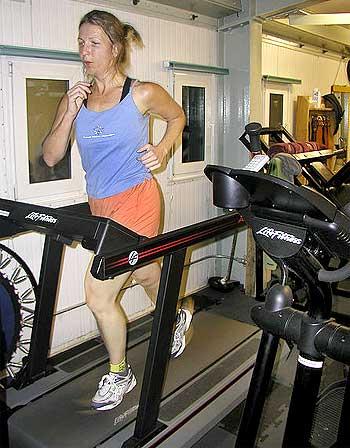 Heading to the gym? Well, don't forget to take along your friend, for a new study has claimed that exercising with a partner boosts weight loss.
To reach the conclusion, Professor Shiriki Kumanyika and colleagues at the University of Pennsylvania School of Medicine, Philadelphia, conducted the two-year trial. The study included 344 men and women.
The volunteers' goal was to achieve and maintain a 5 per cent to 10 per cent weight loss. They were educated on a healthy diet and physical activity, given pedometers and enrolled in exercise sessions, reports The Telegraph.
A total of 63 people enrolled in the programme alone and 281 enrolled with a friend or family member.
The groups were split into three sections, those who trained alone, those who had a partner that received little coaching and those who were with a friend who also had a high level of coaching.
Their progress was then measured at intervals of six, 12, 18 and 24 months, according to the research, published in the latest issue of Archives of Internal Medicine journal.
After analyses, researchers found that the participants with a partner in the high support group lost the most weight at all the measurement periods.
Exercise to kick the butt
Last updated on: October 27, 2009 14:42 IST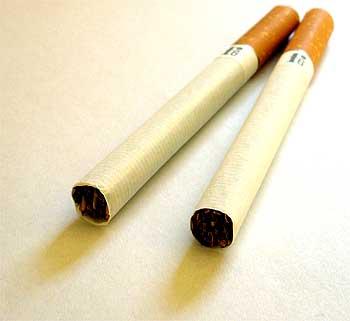 Exercise makes cigarettes look less attractive in the eyes of smokers, claims a new study.
The study from the University of Exeter shows for the first time that exercise can lessen the power of cigarettes and smoking-related images to grab the attention of smokers.
The study, published in the journal Addiction, involved 20 moderately heavy smokers, who had abstained from cigarettes for 15 hours before the trial. During two visits to our laboratory participants began by being shown smoking-related and neutral images, and then spent either 15 minutes sitting or exercising on a stationary bike at a moderate intensity. Afterwards, they were again shown the images.
While the participants were shown the images, the research team used the latest eye tracking technology to measure and record their precise eye movements. They were able to show not only the length of time people looked at smoking-related images but also how quickly pictures of cigarettes could grab their attention, compared with non-smoking matched images.
The study showed an 11 percent difference between the time the participants spent looking at the smoking-related images after exercise, compared with the after sitting. Also, after exercise, participants took longer to look at smoking-related images. Exercise, therefore, appears to reduce the power of the smoking-related images to grab visual attention.
Source: ANI