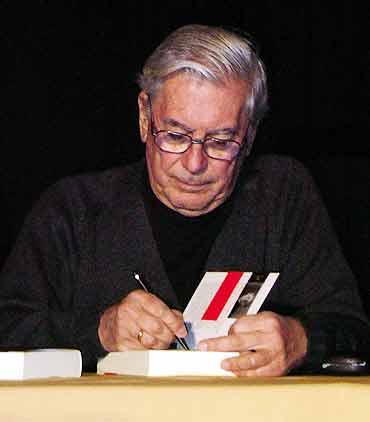 Peruvian author Mario Vargas Llosa has won the Nobel Prize for literature in 2010.
Llosa is a prominent author, journalist, essayist and political activist, who is known for his literary work depicting the workings of Peruvian society.
Some of his most prominent works include The Time of the Hero, The Green House, Conversation in the Cathedral, Captain Pantoja and the Special Service and Aunt Julia and the Scriptwriter.
His novels cover the genres of murder mysteries, comedies and political thrillers.
Incidentally, Llosa also ran for the presidency of Peru in 1990 as the representative of a centre-right coalition. He later described his decision as a terrible mistake, but admitted that the experience has taught him a lot about Peruvian culture.
Llosa is considered to be one of the most prominent figures in the 'boom' period for Latin American literature in the 1960s. He made his literary debut with The Time Of The Hero in 1963, at the age of 26. Since then, Llosa has been considered to be one of the brightest stars in Latin American literature.
After Colombian author and fellow Nobel Prize winner Gabriel Garcia Marquez decided to take a break from writing, Llosa has often been hailed as the 'most important Latin American writer working today'.
But he has been criticised for his rightist political views, which are often reflected in his writings, like the novel Life Of Alejandro Mayta. Llosa's books also attract cotroversy due to their high erotic content, though he has defended his writings saying such critics had read his novels 'without any sense of humour'.
According to the Nobel Foundation, Llosa won the award "for his cartography of structures of power and his trenchant images of the individual's resistance, revolt, and defeat".
External Links:
Mario Vargas Llosa, the Art of Fiction No. 120
Novelist Vargas Llosa imparts writing insights to students
Mario Vargas Llosa at the complete review