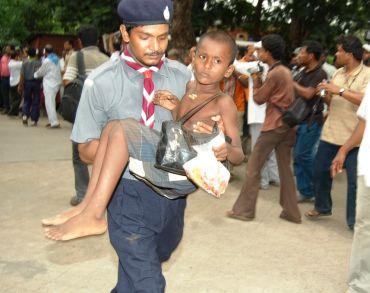 An eight-year old boy was rescued from the train accident site in West Midnapore on Friday.
The boy, who was too shocked to speak, was admitted to the South Eastern Railway Main Hospital in Kharagpur by the volunteers of the West Bengal Disaster Management cell.
The boy's parents are feared trapped in the mangled compartments of the train.
Image: The eight-year-old boy rescued from the crash site | Photograph: Dipak Chakraborty