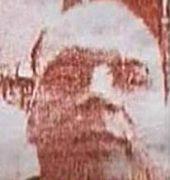 Rahul Bhatt, son of prominent film director Mahesh Bhatt, is 'convinced' that Pakistani-American Lashkar-e-Tayiba operative David Headley was working for the Federal Bureau of Investigation when he was in Mumbai before the 26/11 terror attacks.
'I am convinced Headley was working for the Americans, for the FBI. I had nicknamed him agent Headley,' Rahul said in an interview to UK's Channel 4.
'It was the Americans' deepest wish to infiltrate Al Qaeda. And David did exactly that for them. I had a hunch then and I have a hunch now that he was an American agent of some sort,' Rahul said.
'You know, he even begged me to stop calling him 'Agent Headley' in public. It really pissed him off. Now I know why,' Rahul was quoted as saying by Channel 4 News.

'He was a great guy. He was charming, had a great sense of humour and was caring, sensitive and very well informed. I feel hurt. I liked hanging out with him because he could teach me things about my areas of interest, be it guns, intelligence, spy-craft,' said Rahul.
'I feel hurt, because it's a sort of rape when you have a close friend who ... (does not finish sentence). I have stopped trusting people,' he said.
Rahul became friendly with Headley during his stay in India as a surveillance scout for the Lashkar-e-Tayiba, prior to the 26/11 attacks in Mumbai.
Rahul and his associate Vilas Varak were trainers at the gym Moksh in Mumbai and met Headley during his visits there.
'Hey guys! So sorry to see what has happened in Mumbai. We should go over there and kick their ass,' the email sent to Rahul by Headley on December 11, 2008, two weeks after the terror attack in Mumbai, read.
Asked if he would go and see Headley in jail, Bhatt replied: 'Oh, definitely'.
Forty-nine-year-old Headley changed his name from Daood Geelani to David Coleman Headley in 2008. He is one of the prime accused of conspiring the 26/11 Mumbai terror attack and is charged in a Chicago court along with Canadian Tahawwur Hussain Rana.
Headley was arrested in the US in October 2009 by the FBI's Joint Terrorism Task Force at O'Hare International Airport before boarding a flight to Philadelphia, intending to travel on to Pakistan.
Headley was held for plotting terror attacks on behalf of LeT against India and on charges of plotting a terror attack against the facilities and employees of the Danish newspaper, which had published cartoons of the Prophet Mohammed in 2005.