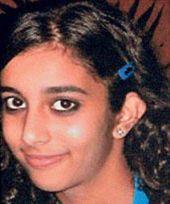 A special court in Ghaziabad on Tuesday gave its nod to the Central Bureau of Investiation to conduct narco analysis test on Rajesh and Nupur Talwar, parents of 14-year-old Aarushi who was found dead under mysterious circumstances at her Noida residence less than two years ago.
The CBI had moved an application in this regard a week ago before.
Aarushi was found murdered in her Noida house on May 16, 2008.
Narco-analysis involves psychotherapy, which is conducted while the patient is deeply sedated with medication so that inhibitions are reduced and responses will be more truthful.
Incidentally, Rajesh, who was arrested by the Noida Police, was let off earlier after the CBI gave him a clean chit.


"The CBI had about a week back sought our consent to carry out the narco tests. We have given our written consent, as our final objective is to get the killers. We are suffering and if the CBI has any doubts, we are happy to help them," Rajesh told PTI.

"Last year too, we had given our consent for narco test, but the CBI did brain mapping and lie detector tests. After that they said the narco test was not needed. Now they want it again and we have no problems with that."


Asked whether the CBI had told them why they wanted to carry out the tests, Rajesh said, "We didn't even have a chance. We were surprised by their request."


"The CBI would be able to answer better for you," Nupur said on being asked why the agency wanted to carry out the tests on them.


Besides Aarushi, their domestic help, Hemraj, was found murdered at their Noida house on the intervening night of May 15 and 16, 2008.


"The CBI has again decided that they wish to put us through narco tests. The agency claims it is in the interest of justice for Aarushi that we have to undergo this and help in getting her culprit caught," she said.
"Even if we have to undergo five to ten times of such tests, we are ready to go through with them," she said.
The case has had it own twists and turns with the CBI yet to make any breakthrough. The agency had recently re-constituted the entire investigating team probing the case.
The CBI had earlier alleged that Krishna, Vijay Mandal and Rajkumar -- all domestic helps -- were accused in the double murder case but are yet to file a chargesheet against them.