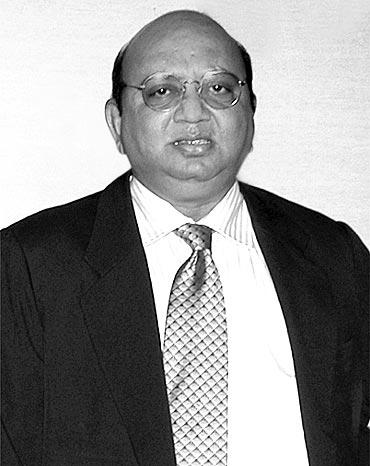 Dr Chathapuram Ramanathan, a long-time Democratic Party activist in Michigan, recently earned the Precinct Delegate of the Year award from the Oakland County Democratic Party.
A precinct is a division of a town or city usually designated for purposes of voting. Ramanathan, who served as a precinct delegate, is the founding chair of the Michigan Indo-American Democratic Caucus, one of the first ones statewide caucuses to represent the community.
"The Indian community in the state has grown up in terms of number and influence," he said. "We have a sizeable number of voters, who can decide the election outcome in several areas. The younger generation is showing more interest in political process, which is also a welcome sign."
Ramanathan was instrumental in influencing leaders to open the state assembly session with a Hindu prayer in 2002. For years, he led fundraising efforts for campaigns, among them the 2008 election of state representative Andy Meisner as Oakland County treasurer.
'Dr Ramanathan has ably used his social work and resource management knowledge and skills to improve the lives of the several of our citizens,' Michigan Governor Jennifer Granholm had said while honoring him with a special tribute in 2008 for his volunteer work to help people pursue their freedom of religion and to engage Asian American businesses in job development through pro-bono advice to the Michigan Economic Development Corporation.
An expert on mental health and aging, Ramanathan's practice and scholarship focus is on addiction recovery, cross-cultural issues with a special focus on Asian-American issues, social development, and clinical social work.
In 2002, he presented a paper on 'Diversity and Inclusiveness: A Hindu American View,' at an interfaith conference in Kuala Lumpur, Malaysia. In the late 1980s and early 1990s, he served on the Michigan governor's Multicultural Mental Health Education Task Force and, from 1992 to 2004, on the Council on Social Work Education's International Commission.