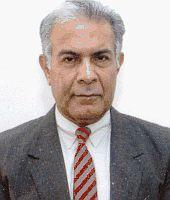 Information on 'ailments' of Prime Minister cannot be given under the Right to Information Act as it is personal in nature and disclosure will be an invasion of privacy, the Central Information Commission has held.

The Commission, however, said expenses incurred during the treatment should be disclosed since they are made from the public exchequer.

"Insofar as expenses are concerned, this is indeed information that is disclosable since the expenses made from the public exchequer are accountable. However, ailment of the individual is personal information and in our view disclosure would indeed be in violation of sub-section (j) of Section 8 (1)," Chief Information Commissioner Wajahat Habibullah ruled.

He was hearing the plea of Chetan Kothari who sought details of ailments of Prime Ministers and expenses incurred on treatment but no information on the same was provided by the Prime Minister's office.

The section 8(1)(j) of the RTI Act exempts information which relates to personal information, the disclosure of which has no relationship to any public activity or interest, or which would cause unwarranted invasion of the privacy of the individual from disclosure under the Act.
The CIC, in its previous decision, in a case seeking details of bypass surgery conducted on Prime Minister Manmohan Singh, in January this year, had directed the Central Public Information Officer of AIIMS to provide all the details about the surgeons, the manner in which decision was arrived at and minutes of meeting held in this regard.

Kothari cited the decision during arguments for seeking the details about the ailments of Prime Ministers.

But the Commission said although the decision indeed concerns surgery on the Prime Minister, it does not seek information on the ailment of the PM himself.

Habibullah upheld the decision of appellate authority of the PMO asking Kothari to file the request before the Ministry of Health for the details regarding expenditure on the treatment of Prime Ministers.