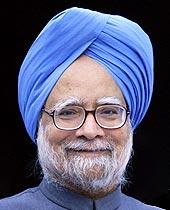 Gearing up for Prime Minister Manmohan Singh's state visit, top officials of the Barack Obama administration, including Secretary of State Hillary Clinton, have discussed the key areas of 'strategic dialogue' that the US plans to have with India.
In preparation of Dr Singh's visit to Washington on November 24, Clinton on Wednesday attended a meeting of the US-India Strategy Dialogue to review the progress and identify key areas to be accomplished during the first state visit of the Obama administration.
The inter-agency meeting held at the Foggy Bottom headquarters of the State Department was chaired by Under Secretary of State for Political Affairs Bill Burns.
"Secretary (Clinton) attended part of it and it was to discuss the strategic dialogue talks we are going to have with India," said State Department spokesman Ian Kelly.
"We look forward to the visit of the prime minister of India," he added.
The strategic dialogue talks, he said, are going to cover a broad range of issues -- political, economic, trade and environmental. "It is the kind of robust talks at the strategic level we have with important partners and allies like India," he said.
Earlier this week, Indian ambassador to US Meera Shankar said the visit of the Indian prime minister to Washington on November 24, the first State Visit of the Obama administration, shows the personal commitment of US President Barack Obama towards Indo-US relationship.
"On November 24, Prime Minister Manmohan Singh would be the first State Guest of President Obama, which we see as a sign of the President's personal commitment to the relationship," Shankar said.