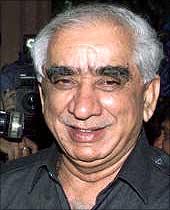 The Gujarat Government today told the Supreme Court that it is considering filing an appeal against the verdict of the state High Court striking down the notification banning Jaswant Singh's controversial book on Mohammad Ali Jinnah.
This was conveyed by the state government counsel during the hearing on a petition filed by Singh challenging the ban on his book 'Jinnah-India, Partition, Independence'.
The apex court admitted the petition and posted the matter for further hearing on October 20.
"Since the notification challenged in the writ petition has been struck down, no interim order is required to be passed at this stage," a Bench comprising Justices Altamas Kabir and Cyriac Joseph said.