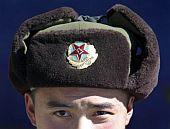 A new twist has been introduced into the vexed land border dispute between India and China, with the latter trying to block a $2.9 billion Asian Development Bank loan to India on the grounds that part of the loan was destined for water projects in Arunachal Pradesh, the state that includes the disputed area of Tawang.
This is the first time that China has sought to influence the territorial dispute through a multilateral institution.
This move plus aggressive border violations by China has prompted the Indian Army to deploy extra troops and fighter jets in the area as a counter measures.
Perched above 10,000 feet in the icy reaches of the eastern Himalayas, Tawang is the biggest tinderbox in Sino-Indian relations. According to the New York Times, in recent months, both countries have stepped up efforts to secure their rights over this rugged patch of land.
It is a conflict rooted in Chinese claims of sovereignty over all of historical Tibet. From India's point of view, Tawang is an integral part of the country and to safeguard it, a huge Indian military buildup is on.

Army trucks have been hauling howitzers along rutted mountain roads. Soldiers drill in muddy fields. Military bases appear every half-mile in the countryside, with watchtowers rising behind concertina wire.
With the border with China just 23 miles away; Lhasa, the Tibetan capital, 316 miles; and Beijing, 2,676 miles, the Indian side is of the view that with the PLA engaged in big deployment at the border, at Bumla, there is a necessity to do the same on its side of the border.
China and India did $52 billion worth of trade last year, but businesspeople say border tensions have been infused with official interference, damping the willingness of Chinese and Indian companies to invest in each other's countries.
The NYT quotes Ravi Bhoothalingam, a former president of the Oberoi Hotel Group and a member of the Institute of Chinese Studies in New Delhi, as saying: 'Officials start taking more time, scrutinizing things more carefully, and all that means more delays and ultimately more denials. That's not good for business.'
 
Tawang is a thickly forested area of white stupas and steep, terraced hillsides that is home to the Monpa people, who practice Tibetan Buddhism, speak a language similar to Tibetan and once paid tribute to rulers in Lhasa. The Sixth Dalai Lama was born here in the 17th century.
The Chinese Army occupied Tawang briefly in 1962, during a war with India fought over this and other territories along the 2,521-mile border. More than 3,100 Indian soldiers and 700 Chinese soldiers were killed and thousands wounded in the border war.
In some ways, Tawang has become a proxy battleground, too, between China and the Dalai Lama, the exiled spiritual leader of the Tibetans, who passed through this valley when he fled into exile in India in 1959.
Last year, the Dalai Lama announced for the first time that Tawang is a part of India, bolstering the India's territorial claims and infuriating China.
Few, however, expect China to try to annex Tawang by force, but military skirmishes are a real danger, analysts say.
The Indian Army has recorded 270 border violations and nearly 2,300 instances of 'aggressive border patrolling' by Chinese soldiers last year.
According to Brahma Chellaney, a professor of strategic studies at the Center for Policy Research, 'The India-China frontier has become more 'hot' than the India-Pakistan border.'
'The China-India border has got to be one of the most continuously negotiated borders in modern history. That shows how intractable this dispute is,' said M. Taylor Fravel, an associate professor of political science at the Massachusetts Institute of Technology who is a leading expert on China's borders.