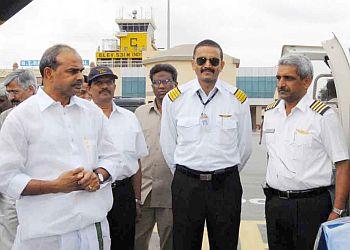 Andhra Pradesh is in shock.
At least 60 persons either committed suicide or died of shock after hearing the news of Chief Minister YSR Reddy's death in a chopper crash.
The deaths have been reported from Guntur, East Godavari, Hyderabad, Rangareddy, Prakasam, Medak, Nalgonda, Karimnagar and Kadapa, according to reports on Telugu television channels.  
Shocked by the spate of suicides, son Jagan Mohan Reddy appealed to the people not to resort to such extreme steps.
"Due to such acts (suicides) my father's soul will not rest in peace. He had an ever-smiling face and worked for uplift of the poor. They (people) should not resort to such acts," an emotional Jagan said.
More to follow.