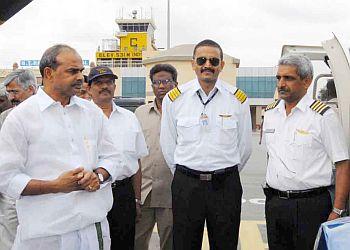 These photographs were taken minutes before Andhra Pradesh Chief Minister YS Rajasekhara Reddy embarked upon the fatal journey from old Begumpet Airport at 8.35 am on Wednesday to Chittor district.
In the photograph above, Reddy is seen with his helicopter's pilots -- Group Captain S K Bhatia (Right) and Captain M S Reddy (Centre). Also visible in extreme left, behind the chief minister, is Principal Secretary P Subramanyam.
In the photograph below, Chief Security Officer ASC John Wesley is seen with the chief minister.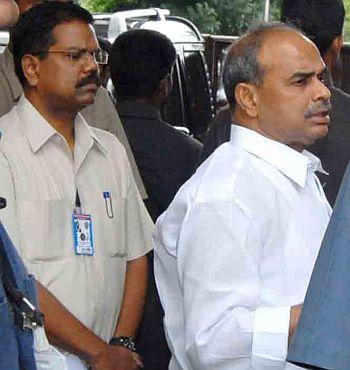 Photographs: SnapsIndia