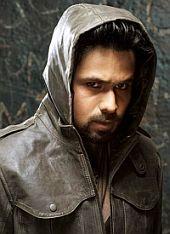 As Indian and American investigators dug deeper into the David Headley case, some Bollywood stars who had reportedly interacted with the American terror suspect during his stay in Mumbai in 2007-2009, are likely to be questioned.
India's National Investigation Agency might record statements of actors Emraan Hashmi and Aarti Chhabria who reportedly had come in contact with Headley, sources said.
The NIA move came even as Mumbai-based gym instructor Vilas Varak said he was instrumental in introducing filmmaker Mahesh Bhatt's son Rahul to Headley and that he had informed police about Headley, a Lashkar-e-Tayiba operative.
About his link with Headley, Vilas said, "I never went to meet Headley...he came to me." He claimed he has now lost his job at 'Moksha' gymnasium at Napean Sea Road where he was working for eight years because of the Headley affair.
In Pune, police said Headley had stayed at hotel 'Surya Villa' near Osho Ashram on March 16 during his visit to the city this year. The hotel manager was also questioned.
It was through Rahul that Headley established contacts with some Bollywood figures, sources said, adding NIA has been recording the statements of persons with whom the terror suspect had interacted during his stay in city.
Police said Rahul is a witness in the case. When contacted, actor Hashmi stated through a text message, "All questions regarding the case should be directed to the NIA."
Chhabria's lawyer Hitesh Jain denied his client's links with Headley. "There is absolutely no connection whatsoever between Chhabria and Headley. This is a mischievous and malicious rumour alleging links between the two," Jain said.
Headley along with his Pakistani-Canadian associate Tahawwur Hussain Rana are currently in Federal Bureau of Investigation custody for allegedly plotting terror attacks in India. NIA has registered a case against the two.
In Pune, the manager of 'Surya Villa' hotel furnished details of Headley's stay in Room No 202 along with a copy of the passport given by him while booking the accommodation.
Headley had visited the Osho ashram for 'meditation' during his visits to the city. "We are scrutinising the documents submitted by Headley, a US citizen, to hotel manager to confirm whether they are genuine," Deputy Commissioner of Police Ravindra Sengaonkar, told PTI.
Headley who paid two visits to Pune in 2008-2009 had not registered himself with Foreigners Registration Office on his arrival as required under the law.
Gym instructor Vilas Varak claimed that Headley met him at 'Moksha' gymnasium and befriended him during his 'body-building' sessions. Vilas who knew Rahul later introduced Headley to him and three became very chummy with each other, going out for coffee and spending a lot of time together, sources said.
"I happened to see news about Headley's terror links on TV and was shocked. I informed about it to Rahul and we subsequently told Mumbai police crime branch about our interaction with Headley," the fitness instructor said.
"Headley was a nice talker and a go-getter who called me his Guru and a younger brother," he said. Vilas, who has now lost his job at the gym, said that when he reported for work, the gym's manager told me to go away and lie low till the matter is sorted out.
"I have lost everything," he said. However, Pritish Nandy, owner of Moksha gym, said, "As far as I know and have been informed, no one has been sacked. We don't sack people unless there is clear evidence of wrongdoing."
Image: Bollywood actor Emraan Hashmi
© Copyright 2020 PTI. All rights reserved. Republication or redistribution of PTI content, including by framing or similar means, is expressly prohibited without the prior written consent.