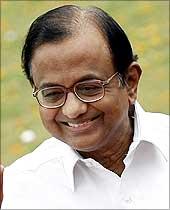 India will press for the extradition of Lashker-e-Tayiba operative and United States citizen David Headley, who was arrested by the Federal Bureau of Investigation in early October from Chicago, a senior Home Ministry official said.
The official stated that India had enough evidence about Headley's links with terror outfits.
Incidentally, India does not have an extradition treaty with US, where Headley is currently in custody.
A team of Indian intelligence officials, who had traveled to Washington to interrogate Headley, could not do so after they were refused the requisite permission by a local court.
Earlier, the National Investigative Agency registered a case against Pakistan-born Headley and his aide Canadian-born Tahawwur Hussain Rana, in connection with the 26/11 terror attacks on Mumbai.
Addressing the media in New Delhi, Union Home Minister P Chidambaram said government agencies are probing both Headley and Rana's terror links in India.
He also revealed that Headley not only visited India several times between 2006 and 2009, but he also came once after the 26/11 attacks.
"It is true that David Headley visited several times before 26/11 and once after 26/11, and we are investigating," Chidambaram said.
"There is a fresh terror alert, after sources said on Wednesday that Headley had visited five cities in India, and there was the threat of multiple and simultaneous attacks in these cities," Chidambaram added.
Headley was arrested by the FBI on October 3 and details shared with Indian intelligence officials show that his plot in India included carrying out terror attacks on the National Defence College in New Delhi, two elite boarding schools Woodstock and The Doon in Uttarakhand and the Taj Mahal in Agra, among others.
The FBI team headed by director Robert Swan Mueller, which is scheduled to visit India from November 18, is expected to share more details of the LeT's foiled Indian plot with Chidambaram.