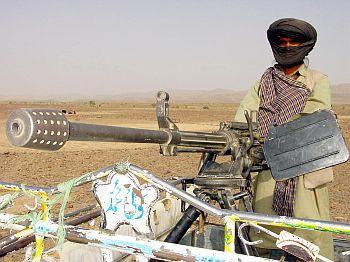 India and Pakistan are embroiled in a new diplomatic war. Even as India vehemently denies receiving any dossier from Pakistan which states that Indian intelligence agencies were running training camps in Afghanistan to foment unrest in Balochistan, Pakistan maintains it handed over the documents to New Delhi in Egypt on the sidelines of the NAM summit.
'We are the masters of our land'
Pakistani diplomats have termed the documents as 'a balanced statement addressing the real issues', while a top Indian diplomat allayed the claims of receiving any such document.
"Only one document, one-and-a half page long, was handed over by the Pakistani foreign secretary on July 14 and it listed actions taken by Pakistan after the Mumbai attacks with reference to five persons declared proclaimed offenders. Its title also mentioned only Mumbai," a top Indian diplomat said.
He stressed that Pakistan has neither denied nor accepted a news report on a dossier, which makes it clear that no such dossier was handed over to New Delhi in Sharm-el-Sheikh.
A Pakistani diplomat said he did not understand the 'hullabaloo' in India over sidelining of terrorism.
'The joint statement is positive and talks about forward movement. It also recognizes terrorism as the single most threat and refers to ways to tackle it jointly,' The Daily Times quoted him, as saying.
Reacting to the media reports, Minister of State for External Affairs Shashi Tharoor said: "I have not yet seen any dossier. If such dossier exists, we will examine it and comment."
Tharoor said it is an attempt by Islamabad to divert attention from the core issue.
 
"Pakistan wants to escape its responsibility. We don't want a destabilised Pakistan. We want a prosperous and stable Pakistan. This has never been Indian policy to destabilise neighbours," Tharoor said, adding, "We cannot believe Pak media reports on a dossier."
Both Islamabad and New Delhi have also rejected media reports that ISI wants to hold talks with India on the Mumbai terror attacks. "I don't know from where this news of ISI wanting to be part of political dialogue has come," a Pakistani diplomat remarked.

Image: A file photo shows militant Marri Baloch tribeman during a routine training in the autonomous region of Kohlu in the south-east of Balochistan province
Photograph: Rizwan Saeed/Reuters