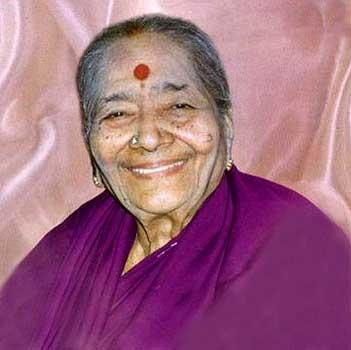 D K Pattammal, who broke the barriers to enter the male-dominated world of Carnatic music and enthralled classical music lovers with her captivating voice for over six decades, died on Thursday after a prolonged illness. Pattammal, 90, died of age-related ailments at her residence, family sources said. She is survived by two sons. Fondly known as Patta, she strode like a colossus in the Carnatic music scene along with her contemporaries late M S Subbulakshmi and M L Vasanthakumari, who came to be known as the Carnatic "female trinity".

Her rendition of some of the best "keerthanas" of saint composer Muthuswamy Deekshithar as well as patriotic and revolutionary songs of national poet Subramnaya Bharathi was considered unparalleled. Born into a conservative Brahmin family in 1919 in Kancheepuram, Pattammal was inspired by her father Damal Krishnaswamy, an ardent music lover, to learn Carnatic music. She got her formal training from her mother Kanthimathy, a talented singer who was not allowed to perform at concerts as it was considered a taboo by the Brahmins then. But once she gave her maiden performance at the Madras Corporation Radio (now AIR) at the tender age of ten and her first public concert at the Madras Rasika Ranjani Sabha in 1932, there was no looking back for Pattammal.

In 1933, Pattammal moved to Chennai and began giving regular concerts. Six years later, she married R Iswaran.
Considered an authority in compositions of Muthuswamy Deekshithar, Pattammal also popularised lyrics of Papanasam Sivan, who introduced her in films. However, she declined offers to sing romantic songs and rather preferred devotional and patriotic songs. She first sang in Thyagabhoomi, a film banned by the British for its patriotic content, and then in NaamIrruvar. Among her big hits was Aduvome pallu paduvome, a utopian creation of Bharathi celebrating a free India, in Naam Iruvar. She went on to popularise several patriotic compositions of the revolutionary Tamil poet. Pattammal, whose grand daughter Nithyashree Mahadevan is also a popular vocalist, was the recipient of various honours including the Padma Vibhushan, Padma Bhushan, Gana Saraswathi and Sangeetha Kalanidhi by the Centre and various states. She was elected Fellow of Sangeet Natak Akademi in1992. Pattammal last sung for a film in Kamalhassan-directed Hey Ram, rendering Vaishnava Jayato, a favourite of Mahatma Gandhi.