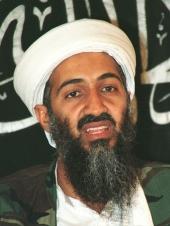 The United States has not received reliable intelligence on the whereabouts of Al Qaeda chief Osama bin Laden for years and does not know where the world's most wanted terrorist is hiding, Defence Secretary Robert Gates has said.
"Well, we don't know for a fact where Osama bin Laden is. If we did, we'd go get him," Gates told ABC News when asked whether the Pakistan government was doing enough to catch the terrorist mastermind. His remarks follow reports that bin Laden could be hiding in the Pakistani side of the Pakistan-Afghanistan border.
Asked when was the last time the US had any good intelligence on Osama's whereabouts, the Defence Secretary said, "I think it's been years."
About reports on a Taliban detainee's claim in Pakistan that one of his contacts had met bin Laden in Afghanistan early this year, Gates said he could not confirm this.
The unnamed Taliban detainee had recently claimed in an interview to the BBC that his 'friend' had met bin Laden and told him that he could arrange a meting for him also.
"The Sheikh (bin Laden) doesn't stay at any one place. That guy (the contact) came from Ghazni, so I think that's where the Sheikh was," the detainee was quoted as saying.