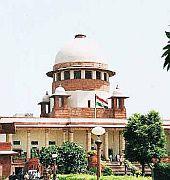 After days of confrontation, Supreme Court judges on Wednesday agreed to disclose their assets.

The decision was taken after a meeting of the Supreme Court headed by Chief Justice of India Justice K G Balakrishnan.

The judges of the Supreme Court, especially the Chief Justice, had come under a lot of pressure following several campaigns by various legal luminaries.
Several lawyers and former judges of the Supreme Court had campaigned that judges make their assets public.

The apex court judges, in the meeting, decided that details of the assets would be published on the website of the Supreme Court.

Senior counsel Prashanth Bhushan had shot off letters to all judges of high courts and Supreme Court requesting them to make their assets public. Immediately after the letters were sent, Justice K Kannan of the Punjab and Haryana High Court declared his assets.

This was followed by an article written by Justice DV Shylendra Kumar of the Karnataka High Court in which he had stated that Chief Justice K G Balakrishnan cannot speak on behalf of the entire judiciary on the issue. However, this remark was drubbed by the CJI, who termed it as a publicity stunt.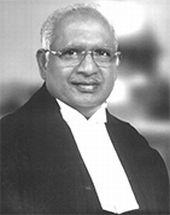 Legal fraternity welcomes decision
The decision of Supreme Court judges to make their assets public has been welcomed by the legal fraternity.
Legal experts say that this is a turning point in the history of the Indian judiciary and the beginning of accountability in the judiciary.

Welcoming the step, former Supreme Court judge Justice N Santhosh Hegde said, "I am happy that this decision has been taken and I must add here that judges too are public servants and transparency is a fundamental duty of all public servants."
Navkesh Batra, senior advocate who had raised these issues in concerned citizens' charters in the year 2002, says that it only shows that you can only delay, not avoid the inevitable. I wish this had happened voluntarily years ago and all this unnecessary controversy avoided.

The curtains are now drawn. The judiciary is also in a glass house and the spotlights will be turned on. Now hopefully, there will be full accountability and judges will accept public appraisal in the form of public balance sheets of their performance.

Prashanth Bhushan, senior counsel, however said that it is not the be all and end all of judicial accountability. What is needed next is an independent body to look into complaints against judges, he added.

Images: (Top) Supreme Court of India (Bottom) Chief Justice of India KG Balakrishnan