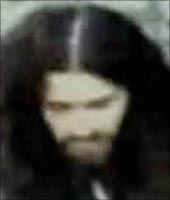 An editorial in a Pakistani daily has claimed that intelligence outfits of India and Afghanistan funded late Tehrik-e-Taliban chief Baitullah Mehsud.
It says that his death in South Waziristan has sparked off a battle among various Taliban warlords to control Rs 2 billion worth Taliban funds and own arms and ammunition worth another million rupees.
In an article for the Frontier Post, Shumaila Raja claims there has been a constant flow of tens of millions of dollars from foreign enemy sources that keeps the Taliban machine rolling.
According to Raja, cash pipelines for Mehsud were sustained by Indian external intelligence agency Research and Analysis Wing and the Afghan intelligence agency.
He further claims that Mehsud was paying Rs 600 million to his fighters every year.
According to Raja, extensive reactionary attacks to Mehsud's death are inevitable given the aura that he created around himself in the wake of the assassination of former Pakistan Prime Minister Benazir Bhutto in December 2007.
Raja is of the view that Baitullah Mehsud's murder by a drone strike in South Waziristan could further inflame internal developments in Pakistan.
"The battle for the control of the Rs 3 billion treasure erupted within two days of Baitullah's death," Raja says, adding that one occasion when a Taliban commander informed Baitullah about the huge monetary offers he was receiving from the Pakistan government, Baitullah said, "Money is not with the government of Pakistan, money is with me, tell me how much you want."
Officials have also conceded that Mehsud's money power was such that it was difficult to buy off his key commanders.
Image: Former Pak Taliban chief Baitullah Mehsud