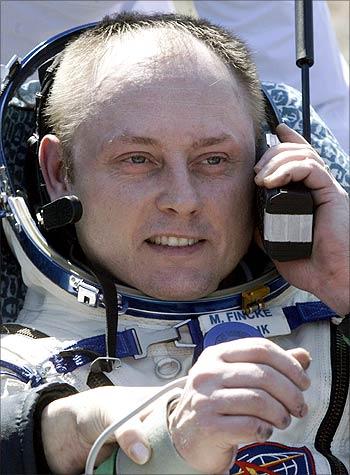 National Aeronautics and Space Administration astronaut Edward Fincke, who is married to a Assamese NRI, will visit the North East region of India in the first week of September.
During his tour, Fincke will interact with students and teachers over several meetings in Guwahati and Shillong, according to  Friends of Assam and Seven Sisters, the group organizing the trip. He is also scheduled to interact with students of  the Indian Institute of Technology-Guwahati during the trip.
Fincke will be accompanied by his wife, Renita Saikia and their three children. The astronaut had earlier interacted with students of city-based Asom Jatiya Vidyalaya in a telephonic conversation from the International Space Station.
Fincke is a Colonel in the US Air Force and a veteran of two long-duration missions abroad the International Space Station. He served as the NASA science officer and flight engineer on Expedition 9 and spent six months from April 18 to October 23, 2004 aboard the ISS.

He was the Commander for Expedition 18 and spent six months from October 12, 2008, to April 8, 2009 aboard the ISS. Colonel Fincke has spent total of 365 days, 21 hours and 32 minutes in space, and logged a total of 26 hours and 12 minutes of EVA time on six spacewalks. He has been selected by the NASA to go to space again for the third time in 2010 and this time he will go as a mission specialist.
Image: US astronaut Michael Fincke speaks on a satellite phone after returning from the International Space Station.
Photograph:Mikhail Metzel/Reuters