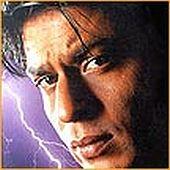 The detention of Bollywood icon Shah Rukh Khan at an American airport continued to spark outrage in the country on Sunday with the government saying the action was "offensive" and unacceptable and that it will "strongly" take up the issue with the United States.
"We will take the issue with the United States government strongly. Such incidents involving Indians due to their religion or nationality should not happen... we will not accept it," Union Civil Aviation Minister Praful Patel Patel told mediapersons in Bikaner.
Tweeting in the social networking site 'Tweeter', Minister of state for External Affairs Shashi Tharoor said, "We all found it offensive."
Tharoor however said SRK himself spoke about the matter with "great dignity."
"This also happens to 100s of innocent Muslims daily who don't have 1 billion population to stand up for them. Raises real questions about US procedure."
But star cricketer Harbhajan Singh had a different take.
Singh said he cannot understand the fuss about Shah Rukh's grilling which he described as a 'routine' affair.
Harbhajan said he has undergone numerous checking and screening procedure and never found anything wrong with it.
"I don't know what exactly happened there. But I just heard that he was detained for two hours which I think is a routine procedure. You people have made it a big news," the off-spinner told mediapersons after laying the foundation for a cancer research institute in Baruipur in West Bengal.
Harbhajan said Shah Rukh deserved respect as a public figure but screening is a routine procedure followed in airports across the world.
"They check everybody. Even I was checked and screened a number of times. It's a routine procedure," he said, before adding "However, SRK is a public figure and he should be respected."