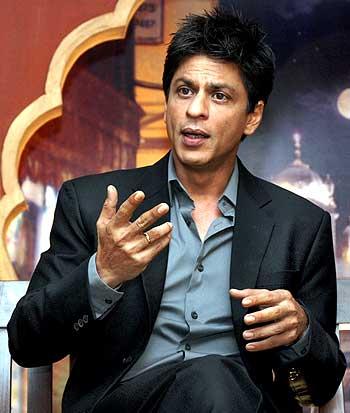 With Bollywood actor Shah Rukh Khan being detained and questioned at Newark airport, India today took up the issue with the US Embassy in New Delhi which said it was ascertaining details about the incident involving the "global icon" who was welcome to America.
"The matter was taken up with the US Embassy," External Affairs Ministry spokesman Vishnu Prakash said soon after the reports about detention of the actor reached.
He said the Embassy was ascertaining factual details of the incident.
Prabhu Dayal, Consul General of India in New York, is in touch with Khan, Prakash added.
Foreign Secretary Nirupama Rao has assured that the Ministry of External Affairs has taken up the issue with the US government, according to a TV channel.
"US has asserted us, they will ascertain the facts," said Rao.
US Ambassador to India Timothy J Roemer issued a separate statement, saying "We are trying to ascertain the facts of the case -- to understand what took place."
Describing Shah Rukh Khan as a "global icon", Roemer said "he is a very welcome guest in the United States. Many Americans love his films."