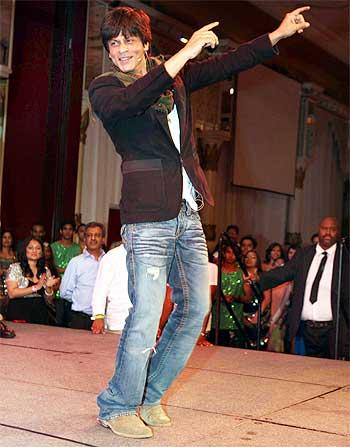 The United States has done it again.
Actor Shah Rukh Khan was detained for at least two hours early Saturday morning at the Newark airport in the United States. He was reportedly released after two-hour grilling. 
"I was taken aback...I was taken to a room where there were several others waiting for secondary immigration checks," a visibly upset Khan said, while speaking about the incident.
The Bollywood actor said he kept telling the authorities that he was an actor and requested them to allow him to speak to his contacts in the US, but was disallowed to use his phone.
He said the immigration officials told him since his name popped up on their computer and he needed to be questioned.
Khan said there were some immigration officials who knew him and vouched for him but they declined to entertain his plea, saying they have to follow rules.
He said after he was stopped he sent messages to his home and his secretary and Congress MP Rajiv Shukla, who informed the Indian Mission which came to his rescue.
"I have always been worried about travelling to America. I shy away from all this. I don't look like a terrorist going to do anything to the country.
"I did feel bad. I felt angry. I am glad my family wasn't there. God knows what they would have done to them," Khan said.
"I am always reluctant to come down here (US). They always do it and it's odd travelling alone. My guard wasn't given visa from India and I was feeling disturbed. They kept on asking silly and irrelevant questions like phone numbers and hotel number," Khan said.
Many Americans love SRK: US envoy
This is what the statement from the US Ambassador to India Timothy J  Roemer says.
"We are trying to ascertain the facts of the case -- to understand what took place," said the Ambassador.  "Shah Rukh Khan, the actor and global icon, is a very welcome guest in the United States.  Many Americans love his films."
Text: PTI
Image: Shah Rukh Khan performing at an event in Atlantic City, New Jersey, on Friday evening, a couple of hours after he was detained at Newark airport.
Photograph: Snaps India.