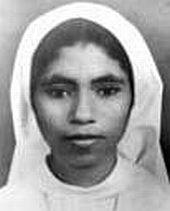 The controversial Sister Abhaya case got even more complex on Monday with the Central Bureau of Investigation telling the Kerala High Court that a Supreme Court judge was present during the narco analysis test of an accused in the case.
The CBI told the court that it was investigating the presence of SC judge, Cyriac Joseph, during the narco test of the accused in the case.
The CBI stated that Justice Joseph witnessed the procedure at the Bowring Hospital in Bengaluru two years back when he was the Chief Justice of the Karnataka High Court. The officials said that this was a clear violation of procedure.
Following the controversy surrounding the narco analysis CD, a team of the CBI had visited Bengaluru to ascertain whether the CD had been tampered with or not. They also took the statements of senior officials and experts who were present at the hospital during the test on the accused Father Jose Putrakoil and Father Thomas Kutoor.
Justice Joseph was the registrar general of the Kerala High Court before being elevated as judge of the High Court. He was later transferred to the Karnataka High Court as Chief Justice before being elevated as the Judge of the Supreme Court.
Image: File picture of Sister Abhaya