It's a bizarre universe of make believe. Artists wear complexions unknown to them and voice concepts they probably don't believe in. In not revealing the façade of it all remains their true mastery. The keyword is uncorrupted conviction; an overwhelming desire to merge the discerning line between fact and fiction on celluloid.

But in the current scenario, which is ruthlessly commercial and skillfully manipulative, art is compromising at numerous levels. Packaging gains priority over content. Popularity dictates potential. Actors are preoccupied in being stars, so on so forth. Consequently, this makes anything even vaguely out-of-the-box strike as ground-breaking. Be it an idea, script or acting.

Nipping the nascent cynic in its bud, a gem of a performance caught my eye recently. It made my jaw drop and challenged my theory of misplaced talent. I mean, was she for real? Was she Marion Cotillard at all? I remembered her as a ravishing French actress who had previously filled up the screen with her luminous, hard-to-read presence in movies like Love Me If You Dare and Innocence. And now she was portraying the legendary singer, Edith Piaf with prosthetic detailing, which while providing a foundation for authenticity isn't exactly substantial reference.

What makes Marion stand out is that her act, an Oscar-winning at that, isn't merely a well-researched documentation of a yet another compelling rags-to-riches story. It's the dedication, passion and, more importantly, honesty with which she brings out a myriad of moods, quirks, vulnerability and frail body language associated with Piaf that make you marvel her brilliant absence of inhibitions.
Marion's transformation into Edith Piaf is pure genius, wherein the actor rises above both the written character and the film.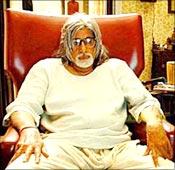 So what is a flawless performance? There could be plenty of definitions, interpretations and illustrations to this question. The explanation I like best is 'where the jaw drops.' It's an instinctive reaction, collectively dictated by the head and heart. To watch a known identity disappear, right in front of my eyes, and almost instantly turn into a new individual. It's magic. It's kalakari.

There's a moment in Hrishikesh Mukherjee's Satyakam, a film frighteningly noble in its intentions and ideology, wherein Dharmendra, breathing his last, having fought the corrupt bureaucracy and society all through his life, yields to a compromise for the sake of his hapless wife (Sharmila Tagore) and son's (Baby Sarika) future. On learning this, she feels horrifically guilty and tears off the deal documoent in pieces. Unable to utter a single word, owing to his debilitating illness, he finds his voice in Sharmila's clairvoyance as she tells him, 'You knew I'd tear it, didn't you?' A picture of reprieve, sorrow and numerous other emotions, a choked-up Dharmendra nods his head.

It's a poignant scene. And a defining one as well. At this point, the actor has become the definite, unblemished personality he plays. There is inspiring conviction in his eyes,  which is so much more than a dialogue. It's a special performance laced with warmth and virtue. Again, the kind that makes jaws drop.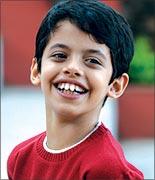 More recently, The Last Lear gained an emphatic 'wow' out of me. After years of articulating anger on big screen, Amitabh Bachchan comes alive in the part of an ageing theatre actor who gets an opportunity to work on a motion picture, which he takes up after brief hesitation. The Last Lear, as I stated in my review is neither a study nor a summary. It's a celebration of how actors can play around with characters and turn them into reel legends. And in the process, become one as well. 

In the vast database of movies littered with unforgettable greatness, mediocrity-ridden flukes and plain appalling, exceptional acting stands out. It may/may not win awards or aim for monetary satisfaction but elegant substance with ethereal soul stands the test of time and sets a new standard.

Over the years, Dilip Kumar's breakdown from wretched arrogance to anguished inebriation in Devdas, Naseeruddin Shah's understated realism in conveying a disability while fighting off any suggestion of unsolicited sympathy in Sparsh, Darsheel Safary's wide-eyed fluency and conflicting, misunderstood state of mind in Taare Zameen Par and Rekha's graceful portrait of maturity and practicality with her heart in place in Ijaazat are a handful of poetic, untainted deliveries that come to mind.

At a time when computer-generated graphics can impart heartrending emotions on the face of robots and pandas and superstar is an easy tag to earn, acting in its visceral, creative-most form is a real treat. Hopefully, with a burst of novel themes and interesting ideas on the scene, India's answer to Marion Cotillard may just be around the corner.