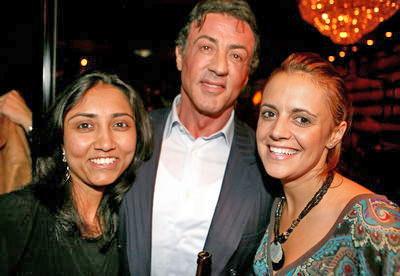 Reader Jayita Saha met Hollywood star Sylvester Stallone and director Oliver Stone at the Zurich Film Festival, where Sly was presented with the Golden Icon Award.
Jayita managed a picture with Sly at the festival's after party.

If you encounter/meet/see film or television personalities and take a photograph or a video of the star(s), please scan the photograph(s) and mail the pictures and video clips to us. We will feature the best images and video clips right here on Rediff Movies.