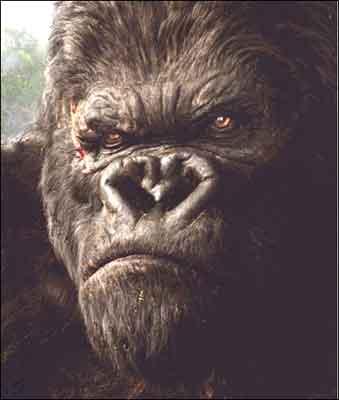 Even as 2005, draws to a close, blockbuster season isn't quite over just yet.
Returning after his mammoth Lord Of The Rings success, director Peter Jackson is back with yet another historically massive adaptation.
This time it's a take on the world's best known primate, the one and only King Kong.
Jackson's King Kong stars Academy Award winner (The Pianist)Adrien Brody, Naomi Watts and Jack Black.
King Kong's voice is provided by Andy Serkis, unforgettable for his creepy performance as Gollum/Smeagol in the LOTR films.
One thing is for sure: you sure as hell can't ignore the world's biggest ape!
King Kong is slated to hit theatres worldwide on December 16.