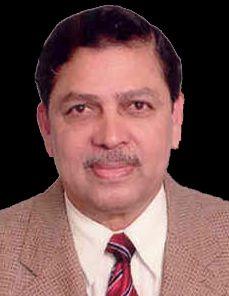 Karnataka Lokayukta Justice N Santosh Hegde's sudden resignation has come as a shock to the state and an embarrassment to the Bharatiya Janata Party government, which is incidentally gearing up for grand celebrations on Friday marking two years in office.
Justice Hegde, a former Supreme Court judge, was appointed Lokayukta -- the state's top anti-corruption body-- four years ago by the (then) ruling  BJP-Janata Dal-Secular combine. During his tenure, he prepared the controversial report on the mining lobby, which was never discussed or even placed in the Assembly.
With one year remaining in office, Justice Hegde decided to call it quits. In an interview to Vicky Nanjappa, Justice Hegde lists out the reasons behind the resignation and also his four years in office.
Why did you quit suddenly?
I would not call it a sudden decision. There have been certain instances which have led me to take such a decision. It is a well-thought-out decision and I felt that it was necessary.
Could you list out the reasons?
When I am unable to protect my own officers what is the point in me staying over? I am quitting since I myself feel helpless. There were some officers, who we had booked on corruption charges and these officers were brought back to the same position. That was a slap on the face of the Lokayukta. I am pretty upset that several of our requests were overlooked by the government. What is the point in me staying on in the same institution where I happen to be the "only angry face". The government does not care; what is the deal in me staying over here.
There is a talk that you are upset over the suspension of one of your officers based on the recommendation of a Cabinet minister.
Yes, that is correct. I do not want to pick names, but I would say that this incident has hurt me no end. A Cabinet minister had written to the chief secretary, recommending the suspension of an official from my office. I fail to understand why this was done. When I looked into the issue, I saw that the suspension was ordered on flimsy grounds. It was stated that the officer was missing when the minister visited that location. I felt helpless watching this turn of events. What is the point in me sitting on a chair when I can't even protect my own officers who were only obeying me and my officers.
What about Chief Minister B S Yeddyurappa? What has been his take?
I had spoken earlier about two officers being posted in the same position after we had initiated a probe against them for corruption. He had assured me that these officers would not be brought back. But that was not to be. They were brought back to the same position.
You have been working without a deputy for six months now.
Yes, it is a worry that the government has failed to fill in that post for the last six months. I had made a plea to the chief minister, but nothing has been done.
When we spoke to you, when you took over as the Lokayukta four years back, you said that you had lot of hope from the government. How has the government's approach towards the institution that is meant to fight corruption?
The government has been indifferent, I would say. We sought additional allowances to the Lokayukta police exactly on the lines of Orissa and Andhra Pradesh. We made a requisition to the government not to revoke the suspension orders against some officials. The government has deliberately ignored our recommendations.
Let us talk about the famous mining report which your office had prepared. The same was not tabled by the same government which had asked you to prepare it. Was that another major reason behind your decision?
This is not one of the main reasons. The report was submitted long time back and it was not tabled. I could have resigned then. It was my duty to prepare a report and in that we have not targeted a particular lobby. We have spoken in general about illegal mining. There have been several worrying instances though. On one occasion, we had seized trucks carrying 5 lakh tonne of iron ore. We had registered an FIR on the same. However, these vehicles disappeared and were found in Goa. We once again sought permission of the court and re-seized these vehicles. How do you expect us to function in such a set-up? I had submitted the first report in December last and will submit one more before demitting office.
Does that mean that you will not demit office now?
No. I will be here till the end of August since I still have some unfinished business. Moreover, this organization will die if I walk out immediately. The government does not have an Upa Lokayukta and if I too walk out right away, then what remains? I am giving the government time to fill up these posts so that the institution survives.
Any regrets?
No regrets at all. The decision is final and this not a tool to blackmail someone. I don't want to continue in an office where I feel like an unwanted person. I could have been indifferent to everything and continued enjoying the protocol. But that is not what I have come here for.
Your resignation is very much like your father Justice K S Hegde who stepped down following the Emergency as he was superceded to the post of Chief Justice of India by the then prime minister Indira Gandhi.
I don't know about that.But my father told me that it is better to quit, if one feels not wanted.