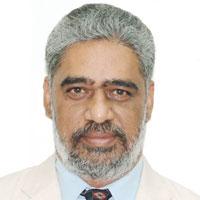 Prime Minister Dr Manmohan Singh told the media at the Nuclear Security Summit hosted that his statement at the summit outlined India's "approach to the issues of nuclear security, nuclear terrorism, clandestine proliferation and global disarmament".
He said, "After listening to world leaders at the summit, I feel a sense of vindication of India's position. The intersection of international terrorism and clandestine proliferation affects our security directly. The concerns that we have been expressing for decades on the dangers of proliferation and risk of nuclear materials finding their way into the wrong hands are today finding widespread acceptance."
At the summit, Dr Singh also announced India would establish a Global Centre for Nuclear Energy Partnership, which "would be owned and managed by the government, but will be open to international participation in terms of academic exchanges and research and development efforts".
"This initiative is the next logical step in India's engagement with the world after the opening of international civil cooperation with India," he said.
C Raja Mohan, one of India's leading strategic experts, who recently completed his stint as Kissinger Chair in Foreign Policies and International Relations at the John W Kluge Center, US Library of Congress, predicted that India's participation at this summit was "just the beginning," in terms of being on the "frontlines managing the global nuclear order".
But in an interview to Aziz Haniffa, Mohan, who was a member of India's National Security Advisory Board from 1998 to 2000 and again from 2004 to 2006, said, "India should now take more initiatives -- it should signal more confidence," and stop being "defensive and keep talking constantly about its nonproliferation record and credentials."
Excerpts from the interview:
What's your take on the prime minister's intervention and recommendations at the National Security Summit?
There were two parts. One, which was essentially drawing attention to what is  happening in Pakistan. That while all this talk about physician materials security was going on, there are issues in Pakistan. There are two sets of issues in Pakistan, to which he drew attention. One was the question of non-state actors getting hold of nuclear weapons. It's an issue, which is all over the American press these days -- what are the dangers of the Pakistani arsenal coming into the hands of terrorists. The second issue, which is less discussed in public in the US, is what is the role of the A Q Khan network. But that you don't see much in the public debate. I believe he was drawing attention to that in that when you talk about material security, that you've allowed this network, although the information was released, the US dealt with this in a bilateral basis with Pakistan. Here is A Q Khan virtually scot-free in Pakistan and the US has not shared any information or anything. They've simply said the case is closed.
And, the Pakistanis have made clear that they are not going to give the US access to interrogate A Q Khan and will only provide them with any information they believe is pertinent, even as in the US Congress, lawmakers continue to keep screaming for access to him and keeping arguing that there's not telling if this network has been completely shut down. But not only the Pakistanis who've completely ignored the US Congress, the administration has also not pursued this and have pushed it under the rug?
Absolutely. This network is probably still around and the way the prime minister drew attention to that I thought, that was a significant part in his statement. And, the second part of his statement is really about what does India do? There, I think, again, the centre of course, is one of the initiatives. He was also very clear on India's policy of non-transfer of enrichment and reprocessing technology and he's made a clear pledge that there will be absolutely no proliferation from India.
Obviously, I guess this was meant to silence the so-called nonproliferation ayatollahs in the US, the likes of Bob Einhorn( currently senior adviser to Secretary of State Hillary Clinton on non-proliferation and arms control) and others who not only were vehemently against the US-India nuke deal but also used to cast doubts on India's export control regulations?
Yes, and in fact, there is a reference to export control laws now being in full harmony with the London Suppliers Group and the Missile Control Technology Regime. So, what you have is really the direction that India was prepared to signal that it is a responsible power, that it is doing things that are expected from a responsible power. I believe that message has come out loud and clear. The last point, is that India not being a member of the NPT (Nuclear Nonproliferation Treaty), not being an accepted nuclear weapons power, there's been a problem in terms of how does India work for nonproliferation. So, I believe this forum has actually helped India in that sense that as a nuclear weapons state, which is not a part of the NPT, this forum has helped India to signal its responsibilities that it can work with the others. So, it's been a very valuable exercise for the Indians.
Dr Singh was also given sort of pride of place being one of a handful of world leaders to make an intervention in the morning plenary?
Clearly, it is an acknowledgement and is a recognition of the leadership role being accorded to India by Obama.
But didn't you find parts of the prime minister's statement overly defensive --going on and on about India's nonproliferation credentials, going back to history to talk about Nehru and Rajiv Gandhi's disarmament proposals, about India's peaceful nuclear programme, harping on India's impeccable nonproliferation track record. If India wants to take on a leadership role isn't this not becoming of a major player to keep on reiterating its credentials in such a defensive and obsequious manner?
I think it's just part of this old style. It's really a problem of style, reiterating what you've done before -- the old bureaucratic style that India can't seem to get away from. But, there were new proposals. They were clearly kind of using this forum as a way of signaling India's willingness to work with others.
With regard to India's initiative regarding the creation of this Global Centre for Nuclear Energy Partnership, will the fact that India is not a signatory to the NPT pose obstacles in terms of this endeavor, which the prime minister said had been well received by President Obama and other leaders?
I don't think this will be a problem at all because what was important about this forum was that it was not about those in the NPT or not in the NPT. In that sense Obama has given India this framework in which India can work because this meeting had no reference to NPT.
How about the fact that India was not invited for the luncheon Vice President (Joseph) Biden hosted for several non-aligned nations though India was a co-founder of the Non-aligned Movement, because apparently India is not a signatory to the NPT? Was this a slight?
I am quite happy about that because you got to get off that (non-aligned) bandwagon. But, in any case, that was meant for the non-nuclear weapon Non-aligned countries. India does not belong to that group. And, in any case, why would India want to be lumped with that group. India, now, must see itself as a nuclear weapon power, as a rising power. India was met by the President -- that's what matters.
Where does India go from here now?
This is just the beginning. India should now take more initiatives. It should signal more confidence. As you said, you don't have to be defensive and keep talking constantly about your non-proliferation record and credentials. India has to demonstrate that it is going to be on the front-lines managing the global nuclear order. So, this is really the beginning.
In terms of the CTBT (Comprehensive Test Ban Treaty, the ratification of which is a major foreign policy goal of the Obama administration), at some point -- even though ratification seems to be a way off where even the US is concerned and looks like a non-starter because the Democrats would be hard pressed to get the 67 votes it needs in the US Senate -- do you see India signing the CTBT?
I have no problem with India signing the CTBT at all. But thinking of signing the CTBT should only come up when the US and the Chinese ratify the treaty. Until that point, there is no need to think about it. And, if the US and Chinese ratify it, in such a scenario why should India be afraid of signing the CTBT, because in any case we are not testing. We've got a moratorium on testing. So, I don't see it as an issue just because it's been made into an issue. Once, the US and China do it, then I would say, India should do the same thing.