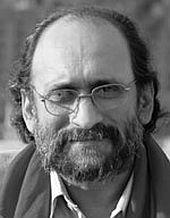 The draft report of the Press Council of India's (PCI) investigations into the paid news scandal is ready. The draft documents the allegations and the circumstantial evidence of graft against several of India's leading English and non-English dailies and news channels. It has scores of examples of what looks like editorial pieces paid for by politicians -- who either wanted positive coverage on themselves or negative coverage on their rivals during the Lok Sabha elections from April to May 2009.
It has anecdotal evidence from dozens of politicians, including MPs, independents and former ministers cutting across party lines on their experiences with media organisations during the elections. Many are on record on rates, dates and publications that asked for money to cover a candidate or a party. There are politicians from Punjab, Haryana, UP, Andhra Pradesh, Maharashtra among other states. It also has depositions or representations from media firms such as Dainik Jagran, Dainik Bhaskar, Punjab Kesri, Aaj Tak, The Times of India, Hindustan and Sakshi among others. All of them deny any wrongdoing.
PCI probe panel member Paranjoy Guha Thakurta, who is also an educator, an economic analyst and a journalist with over 30 years of experience in various media -- print, radio, television, Internet and documentary cinema, talks to Vanita Kohli-Khandekar about the draft report.

Give us a brief on the report
Corruption in media is not new. But this has now become institutionalised. It started with Page 3 and parties, to private treaties and now at the next level it has gone to the political sphere with candidates paying newspapers and TV channels to put out news.

It is a fraud that operates at three levels -- the reader doesn't know that what he is reading is paid for, the person paying is hiding this expense from the Election Commission, and the cash the media company is receiving is not disclosed in its balance sheet.
This report documents innumerable instances of articles that have been paid for. There are documented allegations against Dainik Jagran, Dainik Bhaskar, Amar Ujala, Times of India, Hindustan, Eenadu, Sakshi, Lokmat and others. It also documents the claims and counter-claims made by representatives of the media.

It highlights the rules and regulations of the Election Commission and the anomalies, which allowed this to happen. For example, under a Supreme Court order no TV channel can show political ads 48 hours before polling takes place. However, there is no such rule for print. So newspapers can have an ad on the day of polling.
How much money changed hands?


There is one estimate from Andhra Pradesh, which puts it at Rs 300 crore-Rs 1,000 crore in that state alone.
But there is no evidence...


There is no clinching evidence because there is no transaction on paper. But there is a huge volume of circumstantial evidence. There are people on record saying that representatives of the Dainik Jagran, Dainik Bhaskar, Punjab Kesri, Eenadu asked for money.

The only person who admitted that he paid -- P Kodanda Rama Rao, a Loksatta party candidate from Andhra Pradesh -- says he paid Rs 50,000 to Eenadu for favourable articles. The newspaper denied it. All of it follows a pattern.

In Maharashtra, three newspapers that compete with each other, Lokmat, Pudhari and Maharashtra Times, carried the same piece, with the same picture and headline on Ashok Chavan. (The three newspapers say that it was a press release that accidentally went to print without passing through the copy desk).
The PCI has no power to penalise…
If more people become aware of this malpractice, if some of the names are shamed, then to some extent this report would have achieved its purpose.