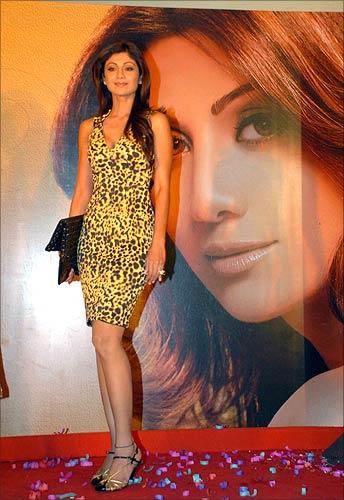 Shilpa Shetty has credited late Jade Goody with making her a star in Britain.
The Bollywood stunner and the TV celebrity appeared on Big Brother in 2007, where Goody sparked thousands of complaints from viewers for her allegedly racist abuse of Shetty.
'She was the architect of my fame, and I give her the credit for that,' The Telegraph quoted Shetty, as saying during an interview on Richard and Judy.
Goody passed away on Sunday after a highly publicised battle with cervical cancer. She was 27.
Shetty said it was "destiny" for the pair to work together again on that show, but added: 'We didn't get a chance to bury the hatchet.
'We kind of moved on with our lives. Every time her name was taken (mentioned), my name would be taken and the whole racism issue would be raked up... we had this weird connect in a strange way.'
Shetty said she last spoke to Goody two days before the British star got married in February, adding: 'She led a very short life, but she's seen it all, she's seen the highs, the lows, she's had children at such a young age, she's married.'
Text: ANI | Photograph: Pradeep Bandekar