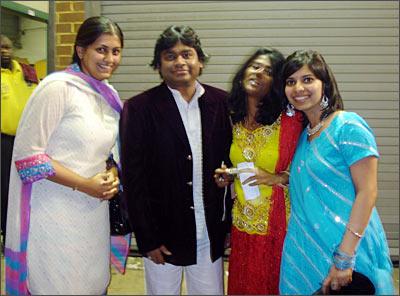 We asked readers if they had ever met A R Rahman, and we got quite a response.
Benedict Princy Peter writes in to say how she and her friends sneaked backstage during a show to meet Rahman. She shares her memories:

I happened to meet A R Rahman when he came to the United States (George Mason University, Virginia) to perform at a music concert.
My friends and I sneaked backstage to eagerly await ARR. He was very humble and modest.
Keep those memories coming in. The world would love to hear about Rahman.