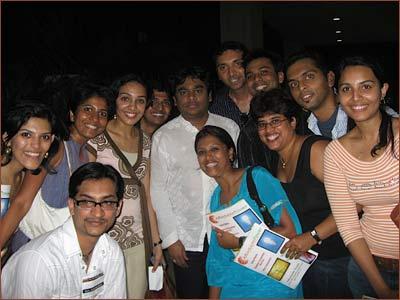 We asked readers if they had ever met A R Rahman, and we got quite a response.
Brinda Robin writes in to say how she met Rahman during a tour. She shares her memories:
We took this picture with A R Rahman during his 2007 tour in Houston, USA. I am the person in the black top. My husband, Robin, took the picture.
Keep those memories coming in. The world would love to hear about Rahman.