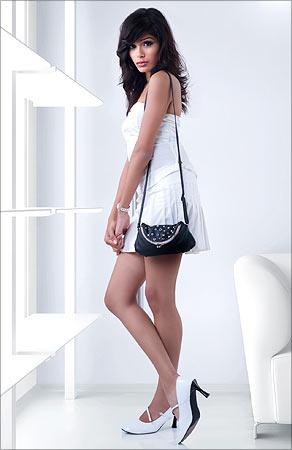 Slumdog Millionaire star Freida Pinto may become the new Bond girl in the next spy adventure.
According to sources, the 24-year-old stunner was invited to a screen test for the 007 movie.
The actress was first spotted by producers during the casting for Quantum of Solace.
And following Danny Boyle's Slumdog's awards success she has become the hottest property in Hollywood.
Freida could follow in the footsteps of Bond babes such as Plenty O'Toole in 1971 classic Diamonds Are Forever.
'Freida came to the attention of the Bond team when they were casting Quantum of Solace. She was too young at the time to have a part as a love interest for a secret agent,' The Sun quoted a source, as saying.
'But she has blossomed into an incredibly stunning young woman and would look perfect on Daniel Craig's arm.
'Danny Boyle is favourite to take the helm of the next movie, which would increase Freida's chances of a starring role,' the source added.
Text: ANI | Photograph: WOW Factor Communications