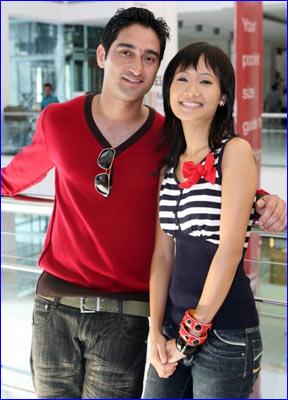 Tripura's Sourabhee Debbraman, who has created ripples with her soulful rendition of popular numbers, bagged the Indian Idol crown in the popular music TV reality show's fourth edition. She became the first female to win the contest.
Sourabhee crooned her way to win the finals defeating Kapil Thapa of Dehradun and Torsha Sarkar of West Bengal to realise the Indian Idol dream of north-eastern India in the land of legendary Sachin Dev Burman and his son Rahul Dev Burman.
"It is unbelievable that I have won," an excited Sourabhee said, adding that she will continue to entertain people in the same spirit which has helped her win a huge fan following. Her win came less than two years after Shillong's Amit Paul phenomenon swayed the region.
The singing talent contest is aimed at determining the best undiscovered young singer in the country's popular reality show.
In the picture: Kapil and Sourabhee.
Text: PTI