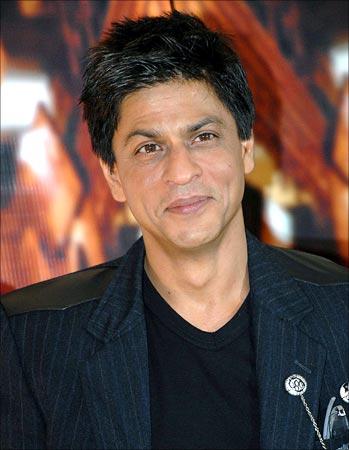 Two child victims of a grenade attack in Srinagar are undergoing treatment at the Nanavati hospital with the help of superstar Shah Rukh Khan who is bearing the entire cost of treatment.
SRK first heard of the orphans -- Muddassar (5) and Amina (3) from Dr Ali Irani, head of the department of physiotherapy and sports medicine at the hospital. The actor has donated Rs 50 lakh for the children's ward at the hospital in memory of his mother.
Dr Ali, who is part of a team of doctors that treats children hit by disasters in Jammu and Kashmir, met the kids during one of his visits to Srinagar. Dr Ali told People magazine that he knew he could ask the doctors to treat the children for free but there would be plenty of other expenses.
"So, I just spoke to Shah Rukh," he said. The superstar also visited the hospital and promised to introduce them to his kids as soon as they were out of the hospital. Zubair, the elder cousin of the children told the magazine, "Amina keeps asking me if I have spoken with Shah Rukh and when is he going to take her to meet his daughter. She also plans to invite SRK's children Aryan and Suhana to Srinagar so that they can all play on houseboats."
Text: PTI | Photograph: Pradeep Bandekar