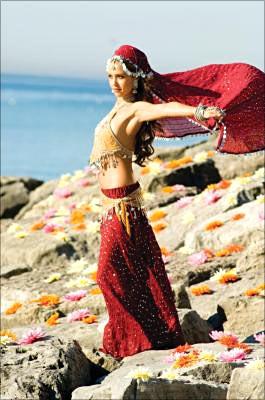 Jessica Alba has been named worst Latino actress of the past 12 months in a pre-Oscars online awards announcement.
The stunner landed two gongs at Latina.com's second annual Lazzie Awards -- one for acting for "everything she was in last year" and one for her flop 2008 film The Love Guru, reports Contactmusic.
Mexican star Diego Luna was named the worst Latino actor for his role in Milk.
Also among the Lazzie dishonours are Scarlett Johansson and Javier Bardem (Ickiest Onscreen Chemistry), Eva Mendes (The Setting Us Back Award for Negative Stereotyping in a Movie) and Victor Rasuk, whose Spanish speaking skills in Che earned him the 'No Espeak Espanish' award.
In the picture: Alba in a scene from The Love Guru.